Aluminum
An outdoor furniture staple for decades, aluminum patio furniture is very versatile and is available in a wide array of styles. Also called hollow or tubular aluminum, this style of patio furniture has different benefits than its counterpart, cast aluminum, even though they are from the same family! An aluminum outdoor set is very light weight in nature, allowing even the largest pieces to be moved and rearranged by one person with little to no effort. An aluminum patio set is very durable and requires very minimal maintenance. The material is also extremely resistant to rust, corrosion, and changes in temperature. Below you can see our fine carriers of aluminum furniture!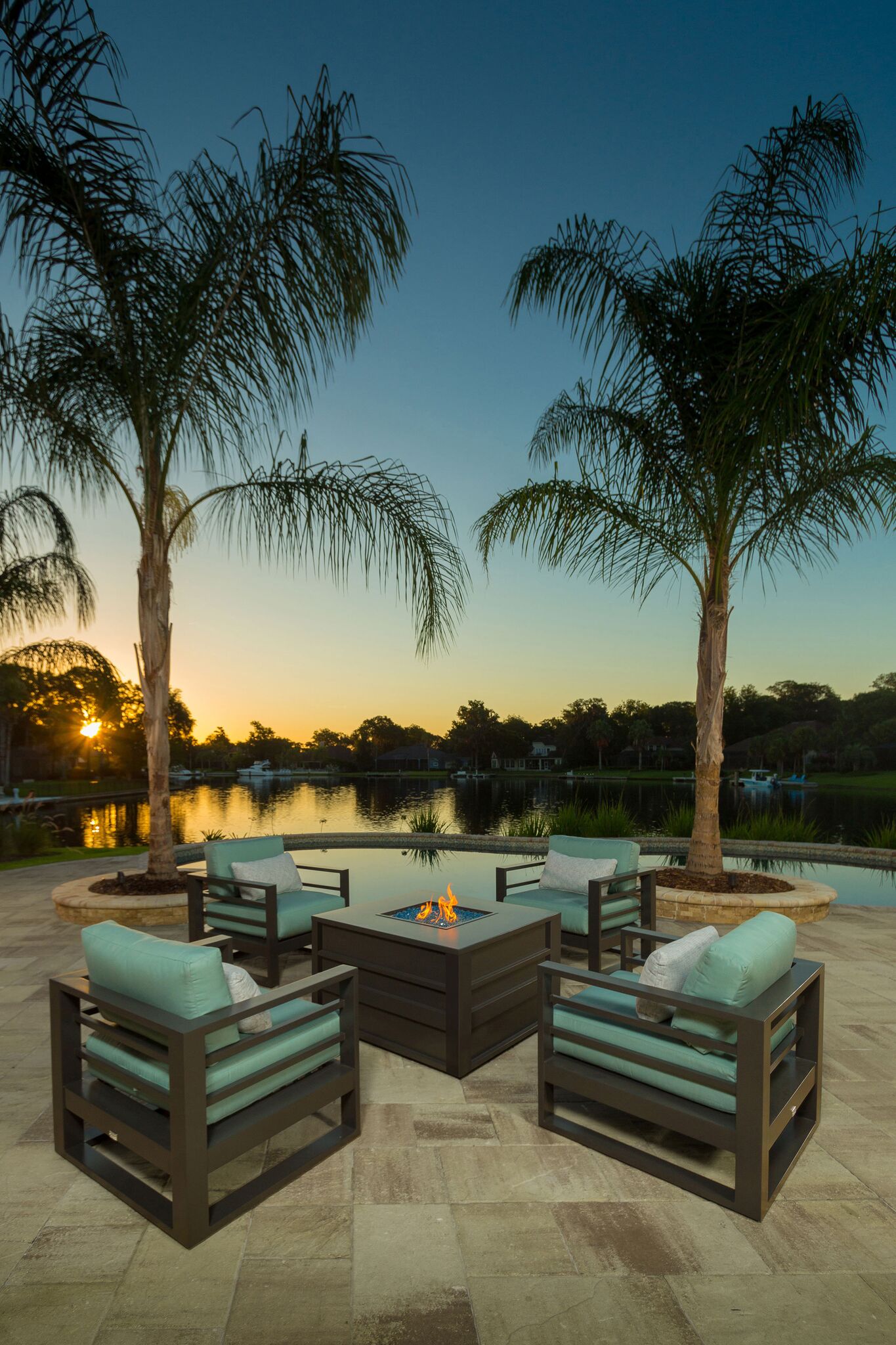 Ebel Inc
High Style, Low Maintenance.
Say hello to your new outdoor living room!
It's important have a comfortable place to relax and spend time with those you love. From the first sketch to final production, Ebel, Inc. strives to give you durable products and versatile collections; everything you need to create a serene environment—perfect for escaping an increasingly fast-paced world.
Gensun
Brings Outdoor Living... To Life
Enjoying precious moments with family and friends or finding the right design and color Gensun takes great pride in making sure your outdoor furniture accomplishes both. We want you to live life outdoors in comfort and style. We trust that you'll find a design that will bring your outdoors... to Life.
Gensun Casuals Collection